Happy Birthday Houston, TX!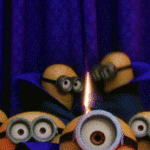 Today is the 108th Birthday of Houston, TX. Recently noted as the most diverse city in the U.S., Houston is home to pioneers in Medicine, Art, and Education…a true city of opportunity.
Kudos to all of you that paved the way for growth and opportunity.
I came to the Houston area 17 years ago after spending the beginning of my career in OK, CA, WY, MO, and LA. I've loved every state and cannot express how fortunate we are to have the freedoms and opportunities we are given.
Go Big H!!!