Baden Tranor had a hard life. He hadn't helped it along by taking the wrong turn now and then. His job parking cars downtown paid the bills. Barely. Then a freelance gig at a social event turned the tables and opened the door to a future that surpassed even his measly dreams. Suddenly he came front and center with the guy he could have been. The guy he should have been. And he made a choice to rid himself of the guy that people said "no-way" too.
Sensuality Level: Very Sensual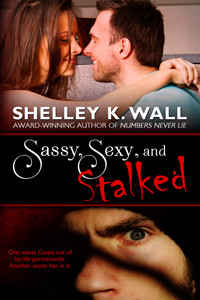 Reva Zamora's spunky, Latino fire has been bludgeoned out of her by the fiancé she met her final year, a man she had the common sense to flee when the opportunity arose.
Still, in her newly acquired life, she's a manager with a talented staff. She has learned the hard way how to deal with all types of people successfully and avoid conflict.
Now, she's met a sexy, easy-going entrepreneur that just happens to live behind her. He even tolerates her quirky habits and jumpiness with humor. Life seems great until someone starts following her and leaving threatening notes. She's again looking over her shoulder and staying indoors.
She hadn't counted on family though, and that's a game changer when someone thinks they can get to you–when someone thinks they can hold you down.
Sensuality Level: Hot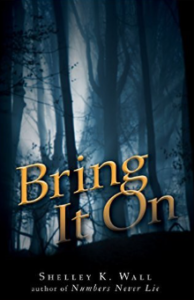 Kathryn Delroy thinks the management training session she's been asked to attend will be a dream come true. The excitement hits a new level when an old family friend, Thomas Ryan, shows up as well. When the training ends, their passion for each other finds them stranded in a cabin in the Alaskan mountains – a cabin that belongs to a wanted fugitive. When they discover documents that identify illegal activities, they panic and report what they've found to the FBI. Kathryn and Thomas end up on a dash for their lives, protected by federal agents. The man believed to be chasing them is contracted to manipulate political and financial agendas through physical violence – and death. Cross-country travels and high-stakes mountain adventures are only part of the trials they face as they attempt to build a relationship and stay alive. Sensuality Level: Behind Closed Doors
Publisher: Crimson Romance, F&W Media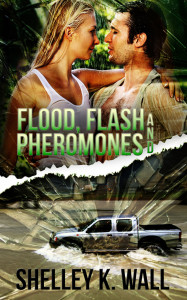 Cassie Nunez has devoted her career as a research scientist to developing an implant which will suppress violent urges in sex offenders. If successful, it will be the first known mechanism to prevent these crimes. When Hurricane Amy threatens the gulf, she stows the precious cargo in her car and plows through three-foot deep water toward safety. Greg Davidson, a private investigator, is headed to a meeting with an influential client. When rain floods the freeway, Greg is forced to swim to safety on a nearby truck. Cassie is whisked into the water and he subsequently pulls her from near-drowning. Every local news helicopter and van catches his daring rescue on video and they become an instant sensation, a story of survival against the weather. Cassie and Greg's worlds collide when the very company Greg is investigating has potentially ominous ties to Cassie's research. How can he investigate it in full view of the television crews without getting caught? How can she set her life in order when trying to avoid deadly forces after her research AND her annoying attraction to Greg? Sensuality Level: Sensual<br>Publisher: Soul Mate Publishing
Sophie Henderson, manager of a software-development team, starts what appears to be a routine project at work. She ends up hiding from her staff, her friends, and the person who is trying to stop her from delving further into discrepancies in the accounting system. Trevan Prater (AKA Trevor Adams) has been assigned to delve into an embezzlement scheme at a large government contractor. As an FBI investigator, he's used to working such cases. A chance encounter lands him front and center with Sophie, one of the lead suspects. Now he's not only investigating her, but also pretending to be the consultant from whom she needs help. The more his team digs into the data she gives him, the guiltier she appears. Unfortunately, the longer he's with her, the more attracted he becomes. Sensuality Level: Behind Closed Doors<br>Publisher: Crimson Romance, F&W Media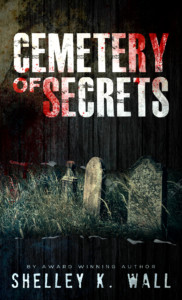 In a deviation from Shelley's normal light style, Cemetery of Secrets, follows three diverse characters in a dark yet riveting story of revenge and recovery. If you're in a relationship haunted by childhood abuse, how far would you go to save a loved one and help him move on?